Most Powerful Street-Legal Ford in History: All-New Shelby GT500 is the Most Advanced Mustang Ever for Street, Track or Drag Strip
The all-new Shelby GT500 – the pinnacle of any pony car ever engineered by Ford Performance – delivers on its heritage with more than 760 horsepower for the quickest street-legal acceleration and most high-performance technology to date ever offered in a Ford Mustang. "Carroll was always working on the next faster Shelby, I think he would love this Mustang more than any other," said Jim Farley, Ford president, global markets. "A takedown artist, the new Shelby GT500 will surprise supercar owners with its Ford Performance racing tech, supercharged engine and visceral swagger."
A functional, menacing design tuned with Ford Performance know-how
Thanks to a cross-functional team of designers, Ford Performance engineers and motorsports collaborators, the 2020 Shelby GT500 has functional track-hero looks to match its performance capabilities.

Supercharged 5.2-liter aluminum alloy engine built by hand
2.65-liter roots-type supercharger with air-to-liquid intercooler
Double front grille opening and 50 percent more cooling pack airflow
TREMEC® 7-speed dual-clutch transmission
MagneRide™ suspension
Massive 16-5-inch (420-millimeter) two-piece rotors with Brembo six-piston calipers.
Steeda GT500 MagneRide Dual Rate Ultimate Handling Lowering Springs (2020-2022)- While the stock GT500 is a wild car and will turn heads, some desire more and only settle for perfection. That is why Steeda designed these MagneRide Dual Rate Ultimate Handling Lowering Springs. Designed to lower your car and improve handling, these springs will transform the look and feel of your GT500.
Stunning looks. Lowering your GT500 up to 3/4", the fender gap is reduced, and you get a low, aggressive, and track-ready look. This is perfect if you are after a custom look and want better stance from your GT500.
Designed and proven by racers. With a team of racers and enthusiasts, you can be confident that Steeda's springs are developed to maximize performance. Our Dual Rate MagneRide Springs have been proven to perform by racers in NASA and SCCA events. These springs reduce nosedive and minimize body roll to get your coupe dialed in.
The perfect all in one solution. Maximize the handling capabilities of your 760 horsepower GT500 while getting the perfect dropped look!
Product Benefits:
Up to 3/4" drop depending on how your vehicle is equipped
Engineered to maximize Ford's MagneRide Damping System capabilities
Designed for competition use
Outstanding street driving
Reduces nose dive
1/8" billet rear spring spacer included, if needed
Front spring rate: 220-350
Rear spring rate: 800-1200
Limited lifetime warranty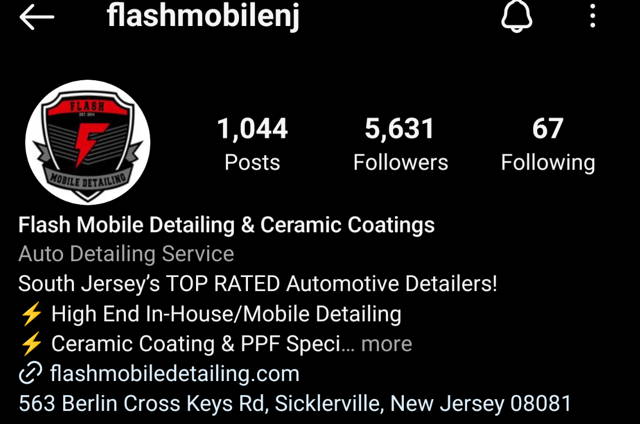 If you are looking to protect your investment look no further, choose a ceramic coating by Flash!
We use top of the line products to ensure the best overall outcome & protection for your vehicle.
Ceramic coatings offer your vehicle a scratch resistant surface with protection from the elements while also providing super hydrophobic properties that work to maintain and improve the overall condition of your vehicle.
To get a more aggressive throaty sound and create more horsepower and torque removing the factory resonators and replacing it with our 3" resonator delete pipe is the answer.The Lethal Performance 2020-2022 Shelby GT500 resonator delete kit is a simple way to get that extra sound without having to weld or retune the vehicle. Made from the highest quality T304 stainless steel and welded to perfection.
20" Signature Wheel Track Series SV502 were chosen for this build as an OEM + design. A flush fitment with deep concave to really accentuate the wider fenders. Brushed Titanium wheel finishing to pair with the white stripe that graces the Race Red paint. Exhibitions of Speed Titanium lug nuts to properly finish off the aesthetics.

The GT500's lungs are plagued with restriction especially when modified. With ample room in the engine bay, SPE went to work designing the best intake we could. The intake design optimizes air flow at all vehicle speeds, even at idle.
Our main inlet tube is made of genuine 3k twill carbon fiber manufactured in billet molds and then processed in an autoclave. All excess resin is pulled out under vacuum creating a strong light weight part. It has a large 4.5" opening on the throttle body side terminating to a large 6" opening for the filter engineered in to the best possible shape from point A to B with no weird flat clearance spots. It fills the void and uses all the space provided.
Couplers are available for factory and aftermarket throttle bodies The blue oiled filter is a massive 6 x 11" cone offering a huge surface area for the best possible use of the space under the hood. The box/shield design went through many renditions during the design phase including a closed box, box with an open lid, and other simple shield designs. After gathering data we took the best aspects of each and got to work. Our shield/box design helps eliminate the static air issues of a closed box which funnels from an inlet in the grill that is smaller than the throttle body itself. It also eliminates the heat issues of a surround shield by having a floor to help deflect radiant heat. With all of these aspects taken into account our box allows for maximum inlet flow from the front of the car while still keeping unwanted heat out!
The box is coated in the same factory style textured powder coat as the GT500 strut tower brace. The box is mounted with a Delrin isolator and adjustable billet clamp to allow for adjustments to get that perfect fit.
FEATURES AND BENEFITS
No tuning changes required
28-35 RWHP gains on a stock GT500
CAD designed and tested with CFD (computational fluid dynamics)
6 x 11" oiled filter
Designed to accommodate stock or larger aftermarket throttle bodies
Genuine 3K twill carbon fiber intake tube optimized for best air flow possible
Powder coated black texture filter box/shield