Kristen Strout: Model, Race Car Driver, Influencer, Real Estate Investor

BUY ANY OF THE 3 DOWNLOADS TO ENTER
The Grand Prize Winner...
Can choose to take home my Corvette and keep it forever, or you have the option to take home $50,000. It's up to you! Additionally, they will spend all day and night in Nashville enjoying the Rusty Wallace Racing experience at Nashville SuperSpeedway alongside Kristen followed by dinner and a VIP night on the town! I can't wait to meet the lucky winner!
Rusty Wallace Racing Experience Details
October 28, 2023
11AM Arrive Pit Road at Nashville Superspeedway for sign in
11:15 Garage Session Tech Talk with Rusty Wallace Racing Experience President Mark Ebert, trackside orientation

meet and greet with Kristen Strout.

12PM Light lunch infield media center

1:00 Begin NASCAR Shotgun Ride-Along w Kristen Strout Three laps Green, White, Checker

1:30 Begin NASCAR Driving Experiences drive a true NASCAR Gen 6 style racecar.

3:15 Conclude Rides

4:00 Conclude Drives

7:30 Dinner at Jimmy Kelly's Steakhouse with Kristen and RWRE team.

9:00 - ?? Transportation provided to Kid Rock's Big Ass Honky Tonk VIP

Want to attend the Rusty Wallace Racing event but don't want to wait to see if you win? Sign up here to go.
Kristen Strout, a multi-talented individual, wears several hats - she is a professional model, spokesmodel, race car driver, bikini contest competitor, and a real estate investor. Born in Portsmouth, VA on a naval base, she moved to Central Florida at the age of 5 before recently relocating to Nashville, TN.
With a heart for both tomboyish pursuits and country living, Kristen Strout finds joy in rock music, rides a Yamaha R1, a Yamaha TTR230 and owns a C7 Corvette and a Black Widow Silverado. At 21, she made waves in The Lingerie Football League as a member of the Orlando Fantasy, earning a spot on the official LFL football team and appeared in their calendar. This propelled her into bikini contests, marking the beginning of her modeling journey. Winning various contests and gracing car and bike events, she became a sought-after promo and spokesmodel, collaborating with major brands. Her Instagram presence flourished, establishing her as a social media influencer. Fueled by a need for speed, she is now pursuing her dream of racing.
Currently based in Nashville, TN, Kristen Strout embraces an entrepreneurial spirit. Engaged in music, house flipping, and car racing, she's a testament to turning aspirations into reality. "Don't Dream Your Life, Live Your Dreams!"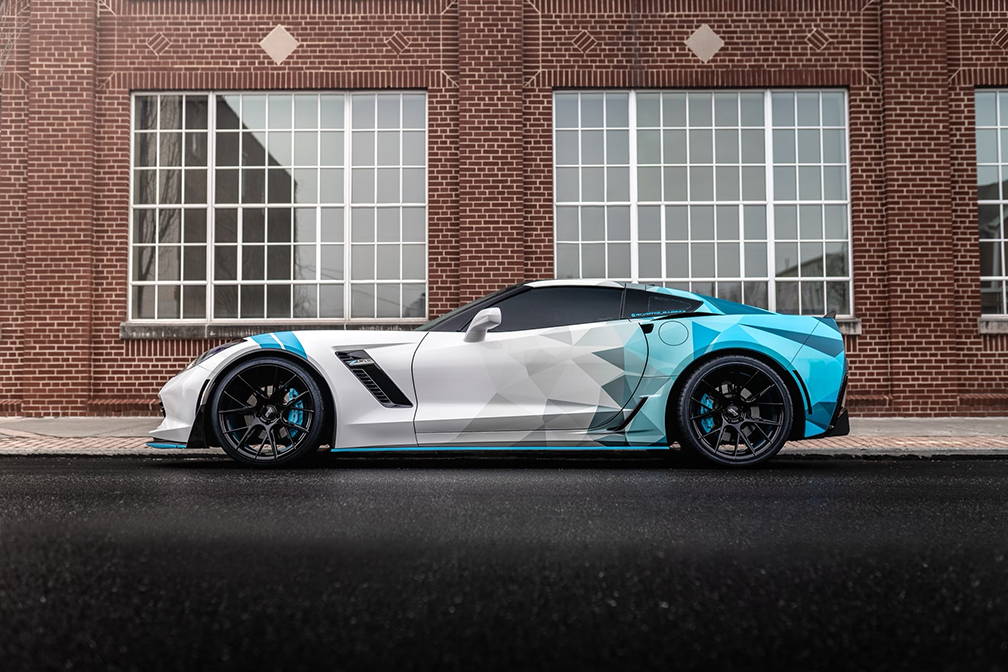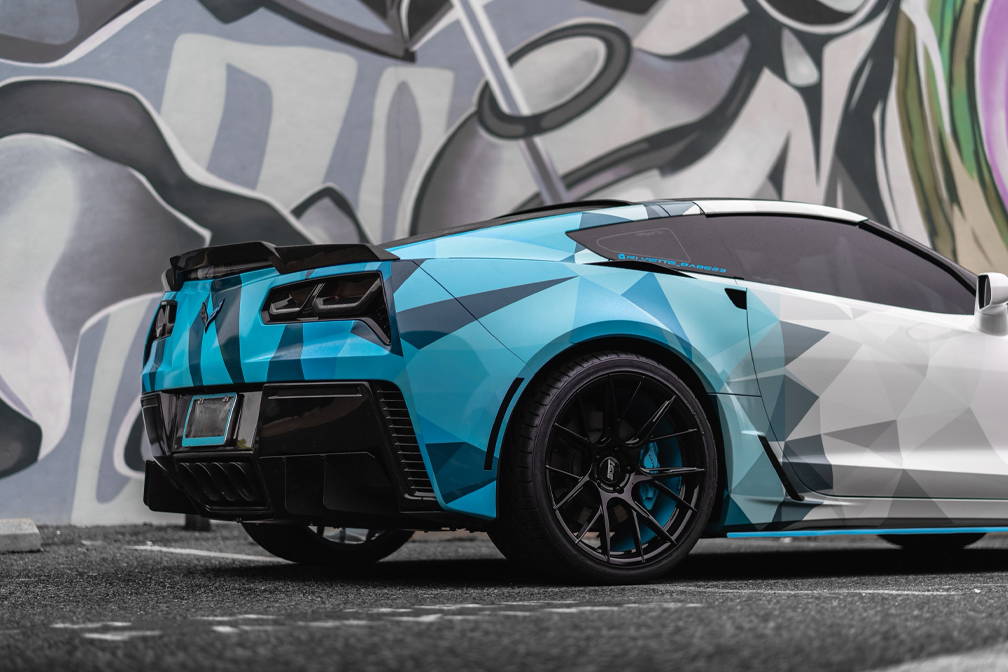 2016 CORVETTE STINGRAY Z51
Exterior: Shark Grey
Interior: Black with White and Blue Accents
Mileage: 44,000
2LT with Every Option
HUD
Front and Rear Cameras
Heated and Cooled Seats
Premium Bose Sound System
etc.
Upgrades:
Corsa Performance Exhaust
Injen Cold Air Intake
OEM Z06 Widebody
Weapon X Full Carbon Fiber Aero Package
Premium 20" Two-toned Blaque Diamond Wheels
Custom Blue Powder Coated Calipers
Premium Toyo Proxes Tires Front: 275/30/20 Rear: 345/25/20
Carbon Fiber Targa Top Roof
Custom Designed Wrap from InShane Designs
Custom Painted Engine Cover
Oracle Dynamic Colorshift RGB Headlights
Custom Blue Carbon Fiber and Leather Steering Wheel and Shifter
Xpel Coated Windows
Tinted Windows
Blacked Out Tail Lights
Blacked Out side marker LED Lights
Custom Race Rear Diffuser
EBC Brakes
PRIZES:
The Prize of $2,500 will be awarded if 1 to 250 digital downloads are sold.
The Prize of $5,000 will be awarded if 251 to 500 digital downloads are sold.
The Prize of Rusty Wallace Experience trip and $10,000 to be awarded if 501 to 750 digital downloads are sold.
The Prize of Rusty Wallace Experience trip and $25,000 to be awarded if 751 to 999 digital downloads are sold.
The Grand Prize to be awarded is a 2016 Corvette and the Rusty Wallace Experience trip If all 1000 digital downloads are sold.
The Grand Prize Winner will receive the following for the Rusty Wallace Experience trip portion of the Grand Prize: i)
roundtrip airfare to and from a major airport nearest their residence and Nashville International Airport from
October 27, 2023 to October 29, 2023, ii) one (1) hotel room accommodation for two (2) days/ one (1) night, (Sponsor to
determine the hotel accommodations at their discretion and is inclusive of room rate and tax only).