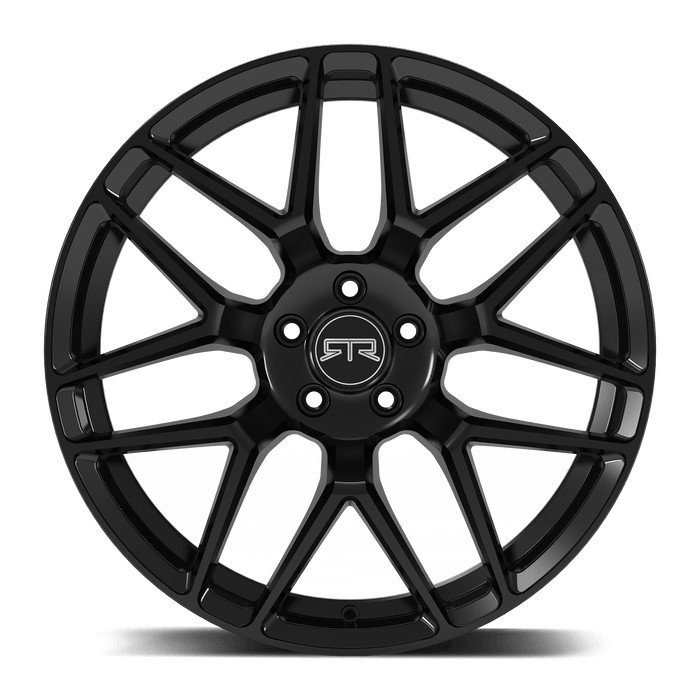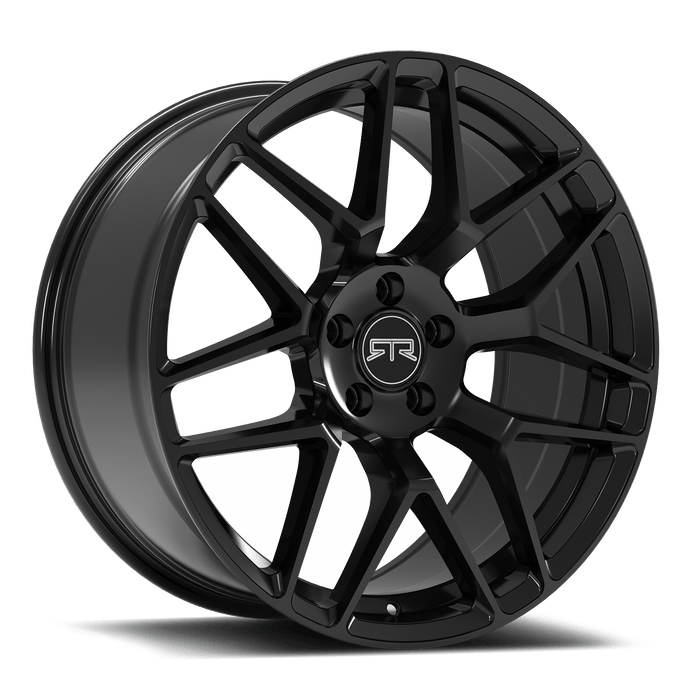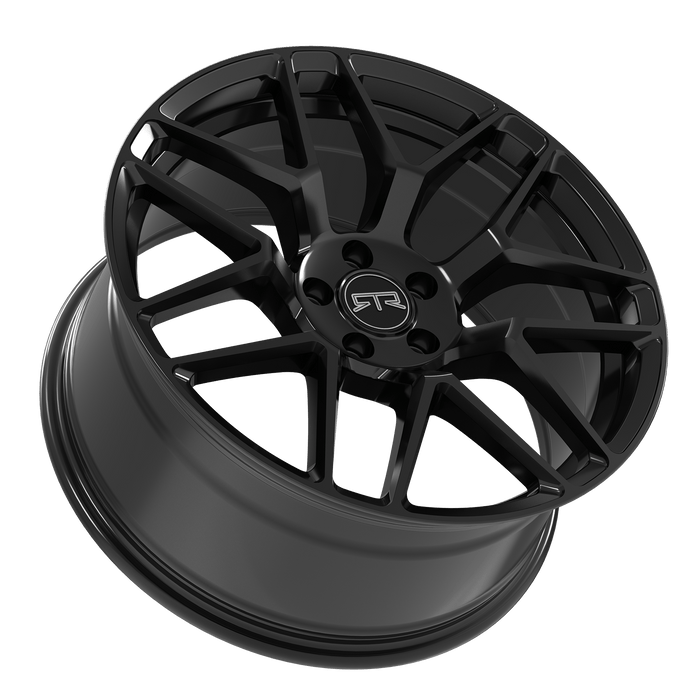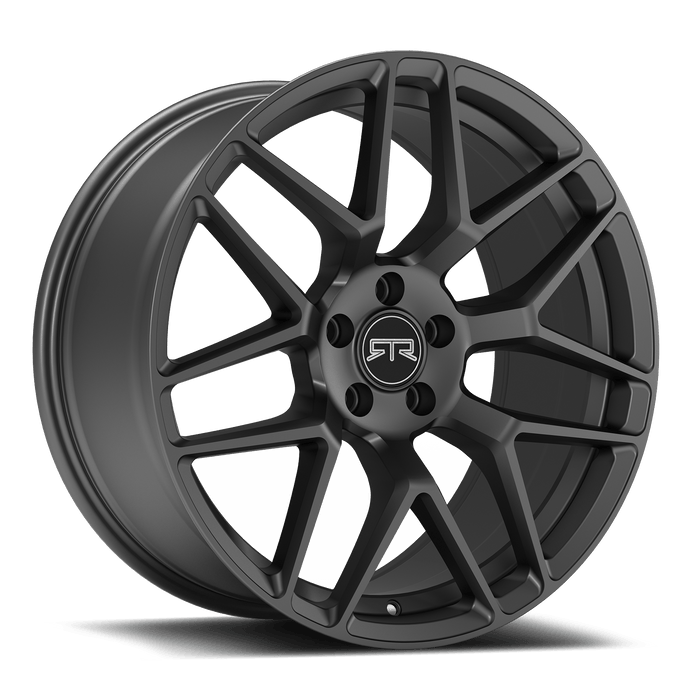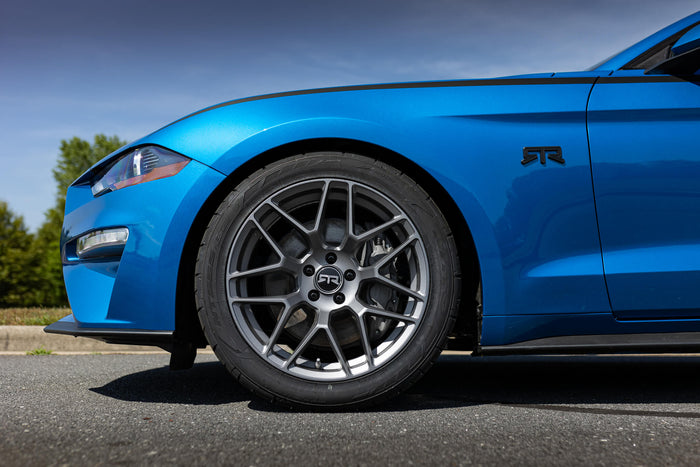 RTR TECH 7 MUSTANG WHEEL
Sale price
Regular price
(/)
---
Add an intimidating appearance to your late model 2005 - 2022 Mustang with a set of RTR Tech 7 Ford Mustang Wheels. Designed and developed by Vaughn Gittin Jr., the Tech 7 Mustang Wheel features 14 spokes that converge at the lip to create a unique seven point design. The RTR Tech 7 Wheel is the perfect addition to your modern Mustang.
Flow Formed
Flow-Forming is a unique casting and forming process that results in a wheel similar in strength to that of a forged wheel. The wheel is the first low-pressure cast in aluminum and is rapidly cooled to enhance its elastic strength and durability. The casting is then placed in a special flow forming tool that heats the wheel while rollers press against the barrel to pull the rim into its final width and shape. This "stretching" process improves the grain structure of the aluminum, making the wheel much stronger and lighter than a standard cast aluminum wheel. This RTR Mustang Wheel only weighs 23lbs.
Gloss Black Finish
RTR Tech 7 Wheels are completed in a high-quality gloss black powder-coated finish for an aggressive appearance everyone will envy. The finish of this RTR Wheel is tough enough to defend against the hazards of everyday driving. Including road chips and pitting for many years of head-turning and tire-burning enjoyment.
Matte Charcoal Finish
Completed in a dark charcoal hue that is lighter than the standard "Henry Ford" black, this RTR Tech 7 Wheel features a durable matte powder coated finish for a stealthy appearance that is tough enough to stand up against the hazards of everyday driving. Including road chips and pitting for many years of tire burning enjoyment.
Recommended Upgrade
The RTR Mustang wheels do not come with TPMS sensors. RTR Vehicles recommends adding the TPMS sensors and the TPMS tool to sync the sensors.
Application
The 19x9.5 & 20x9.5 RTR Tech 7 Wheel fits the front or rear of all 2005 - 2022 Ford Mustangs, including the V6, EcoBoost, GT, and Shelby GT350 models. Stagger with a 19x10.5 or 20x10.5 wheel on the rear for an aggressive muscle car stance and improved traction.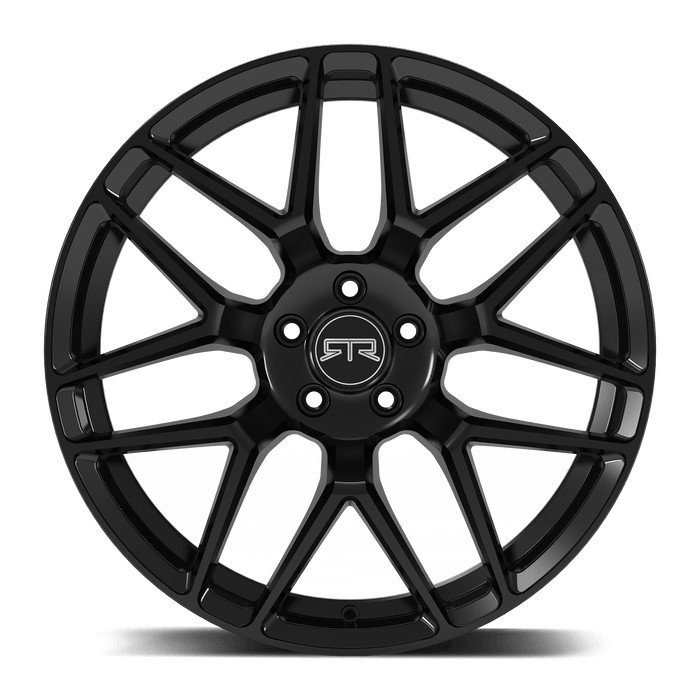 RTR TECH 7 MUSTANG WHEEL
Sale price
Regular price
Choose options